I was so excited when
Anne-Marie
and
Lisa
asked me to be a Guest Designer at their blossoming sketch site,
Inspired Blueprints!
It is one of my very favorite places to go to for inspiration these days!
Not only do they have a blogsite, but they have an
interactive site
where you are able to upload your creations using their sketches and see how other people have used the sketches for their layouts! It's really fun! Also,they have an amazing sponsor each month that offers a prize to one lucky participant. Come check it out if you haven't already!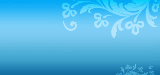 I worked with the awesome Sketch #8. I kept it pretty true to the sketch, adding just another background strip to connect my photo to the journaling block. I also kept the embellies simple and straightforward because this is a layout about my son. The colors and patterns do all the "talking". LOL!
Thanks again to the
Inspired Blueprints team
for welcoming me over! I had a blast!
Jana