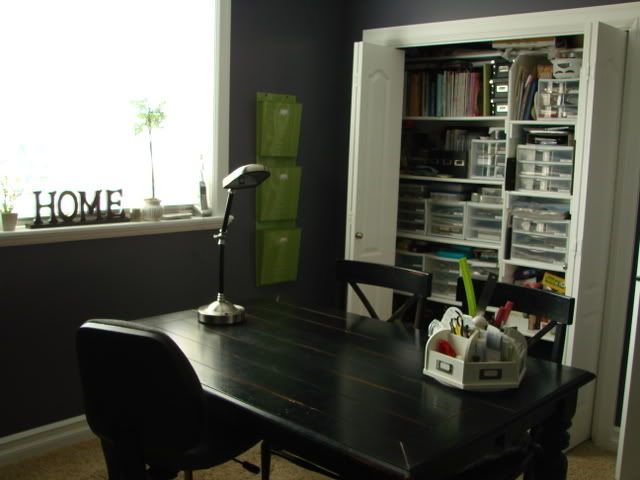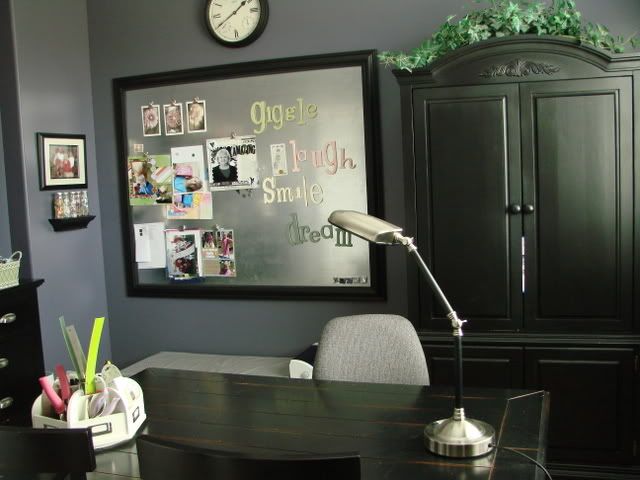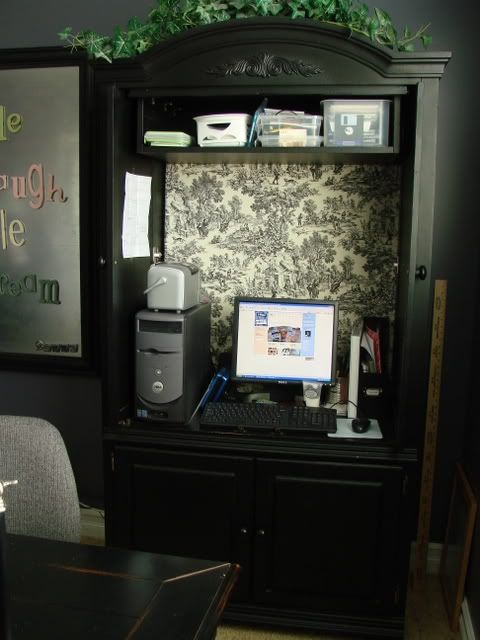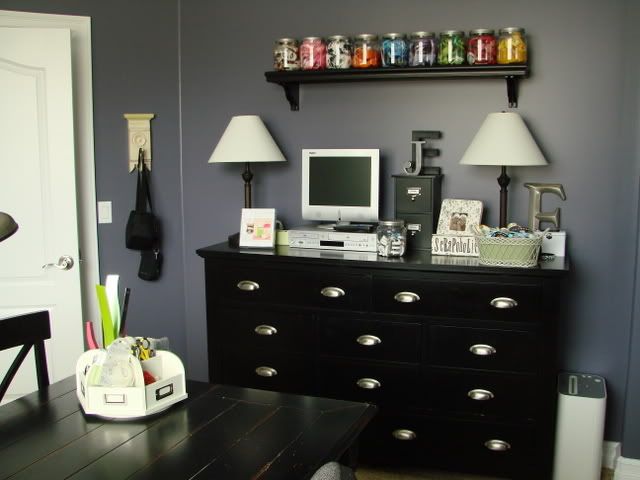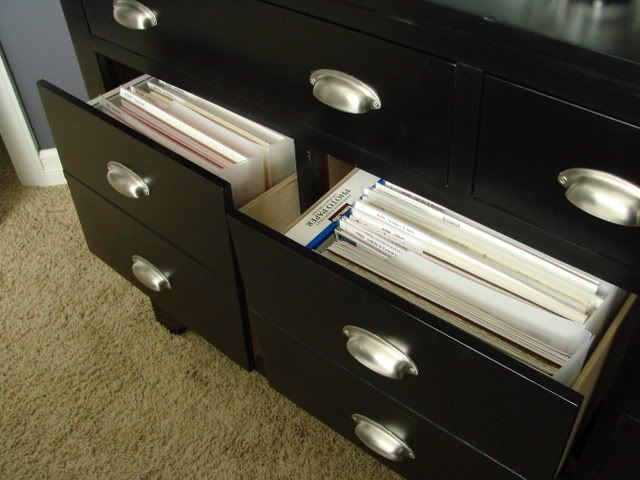 If you were to ask me what my favorite room in my house was, I would most definitely (and immediately!) answer, my Scrap Room.
I LOVE that I have my own little place to store all my goodies. I love that I can decorate it anyway I want with having to consult with my opinionated husband first. I love that it is my territory, and I can leave it as messy as I want to!
So, I thought I would share with you some pictures of my space. Most of them were taken before I set up my "Stamping Station", so that is why that one photo looks a little out of place. I know that a lot of people like to see their supplies while they are working. Well, I am the exact opposite. Seeing everything out in the open really frustrates me. I feel much better when all my clutter is behind closed doors and hidden.
My stamping station is a new favorite part of my room. It is a kitchen island that I bought at a consignment shop. I placed it on my wall underneath my magnet board and I have all my acrylic stamps stored in binders underneath on the shelves. I keep my inks in the drawer and my acrylic blocks and other goodies in baskets on the top.
Thanks for taking a peek!
Jana