I just wanted to invite you all to the Spring Into Summer Crop beginning tomorrow at Scrapperie!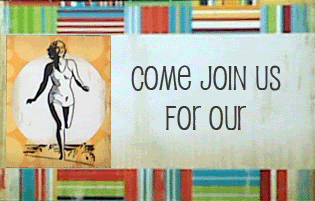 Starting at noon on Thursday, May 14th, we'll have challenges, games and some other fun surprises to keep you scrapping all weekend long. The majority of the challenges will be listed Thursday and Friday, but all crop challenges won't be due until Monday night at midnight, so you'll have plenty of time to finish them!

The rest of the weekend will be filled with games, contests and other great activities that you won't want to miss out on! So, get your scrap areas ready, invite your friends and come join us to celebrate as we Spring Into Summer!

Here is a peek at my challenge that will be posted on Friday!




I also thought I'd post a little mini-album I made awhile ago using a birthday line by KaiserCraft. I loved the cupcakes so much and thought they'd be fun to use for these girly pictures of Jensyn with her cousin! :D




Thanks for popping by!
Jana