I've been scrapping all weekend with the delicious
BackPorch Memories April Kits!
Unfortunately, this month is my turn to do the 2-page Sketches for the Member Layouts, so I can't show you the completed pages. BUT! I can show you some detail shots. :) LOL!
So for what it's worth, here are the April BackPorch Kits and the detail shots of the six 2-page layouts I created with them! ;)
APRIL SOLO featuring We R Memory Keepers Tiffany Line - $24
APRIL MEDLEY featuring Jenni Bowlin, Pink Paislee and Bo Bunny - $24
April Stamps - $13.95
There are also a few of my Mini Book kits left! :)
And my detail shots!
Okay, that's kind of unfair, so here is a card I made this weekend for the Urban Anthology Contest. It was kind of stormy out when I took this picture, so I apologize for the poor lighting.
And if you are a card-making fool, come join us over at
Scrapperie!
All month long we are having a
Snail Mail Soiree!
What's a Snail Mail Soiree?! Well, we are posting card challenges and games all month . . . yes! There will be prizes. Come over and check it out!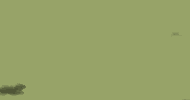 See ya soon! ;)
Jana