This past weekend went by in a bluuuurrrrr! So many fun things going on! But two things stand out in particular!
For the first time in a long time, I got together with some scrappy friends to crop at our LSS. What made this one so dang fun was that it was the first time I have met an online friend in person.
Nicole Stark
is a talented scrapbooker who I have become acquainted with online. When we found out that we both live in Utah, we decided that we needed to get together and scrap. She brought along her friends
Brenda Neuberger
, and Amy and Lisa (Sorry, I never got your last names). Seriously! These gals are a hoot! (That's for you, Nicole, because I know how much you love owls! ;) LOL! ) It was so much fun to see your beautiful work "LIVE" and get to know you all better! Thanks for the fun, fun night! I hope we can get together again soon! :D :D :D
*********************************
Next, I found out some exciting news!!!! I have been invited to join the
My Little Shoebox Design Team!
WooHOOOOOOOOO!!!!! :D :D :D I am so excited about this! They have such fun, happy products and the gals over there are so friendly! I can't wait to work with all of them! Thank you Suzy and Helen for this opportunity! :D :D :D Be sure and
check out the My Little Shoebox blog
. The Design Team just uploaded a boatload of inspiration and eye candy! Set aside a good half hour to take it all in! Awesome creations over there!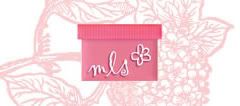 Oh! And you should know that they are still looking for more Design Team Members! :D Check out the details of the call
HERE
or
HERE.
*********************************
There is a new challenge up on the
Noel Mignon Challenge Blog.
This month
Noel Mignon
has teamed up with
Inspired Blueprints
, one of my very favorite sketch sites! Use Sketch #11 for the current challenge. I LOVED this sketch. So clean and classic. I used the beautiful
Nightingale Kit.
Noel Mignon
is providing a $40 gift card to one lucky winner at
Inspired Blueprints
this month. Be sure and check out the sketches for the month of March and
upload your layouts
(yes, you can do more than one per sketch) to be entered for a chance to win the $40 gift card. Be sure to link us up to your creations on the
Noel Mignon Challenge Blog
so that we can see your take on the sketch!
*********************************
Finally, I have a winner for the Snippets Book RAK!
Congratulations, Nicole!
You are the winner! Email me your address at jana.eubank[at]gmail[dot]com and I will get that out to you this week! Enjoy!!!